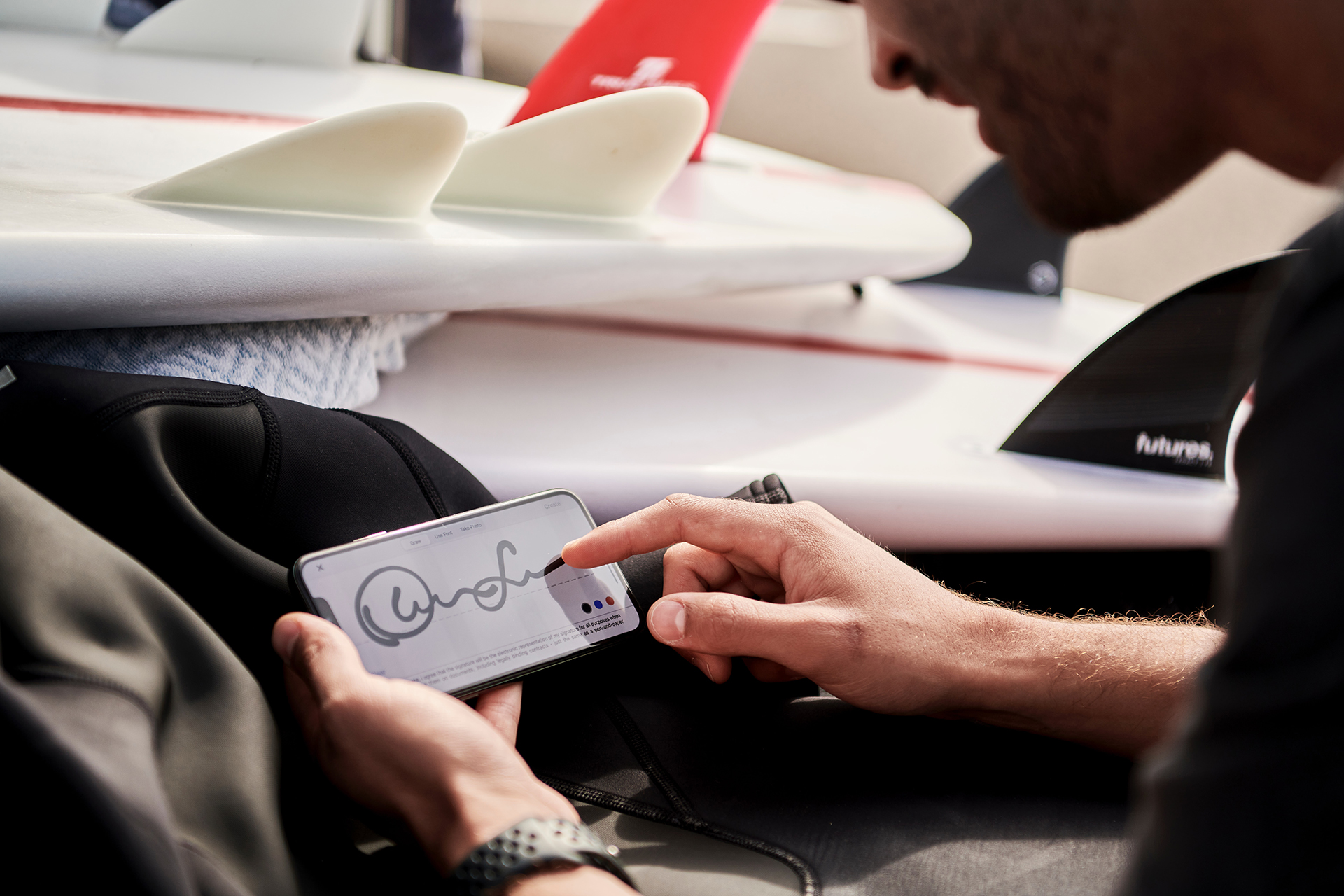 Friday, June 9, 2023
Electronic Signatures in Rentgine Are Compliant With eIDAS Regulation
We are continuously working on enhancing the security and versatility of Rentgine's system. One of our primary objectives is to digitalize the vehicle rental processes, and therefore, we have prioritized finding a solution for digital document signing. In line with this goal, Rentgine has partnered with an electronic trust service provider (TSP) and implemented the framework of eIDAS to further enhance our signature system.
What is eIDAS?
Digital signatures have legal validity in many jurisdictions, including the European Union under the eIDAS Regulation. The eIDAS Regulation, which stands for Electronic Identification and Trust Services, is a European Union (EU) directive designed to govern electronic transactions within the European Single Market.
Its primary goal is to establish a harmonized and consistent framework for electronic identification and trust services across all EU member states. By doing so, eIDAS facilitates seamless cross-border interactions by ensuring the compatibility and interoperability of electronic identification systems throughout the EU. eIDAS sets a foundation for all electronic signatures by asserting that no signature can be denied legal admissibility solely because it's in electronic form.  In essence, eIDAS sets the legal groundwork for secure and trusted electronic transactions within the European Union, and its framework is also recognized globally. As Rentgine's signature system complies with the standards of the eIDAS Regulation, signatures in Rentgine have the same evidentiary value as a handwritten signature.
How has our signature system been improved?
Rentgine's system has already enabled the use of electronic signatures. This means that while the authenticity of hard-copy documents is ensured by the handwritten signature provided on them, electronic documents can be authenticated through electronic signatures. However, our signature system has undergone significant improvements, thanks to our collaboration with a new eIDAS TSP who has gone through an accreditation and supervision process that is defined in eIDAS, covering security, user verification processes and protection of signer key among other things.
As a result, Rentgine's signature now holds enhanced credibility and reliability. Typically, signees can sign documents digitally, using their finger or a digital pen, but Rentgine provides a qualified advanced electronic signature (QES) to the document as well. This is how it works: in addition to the signees, Rentgine electronically signs the documents, therefore proving origin and integrity. Rentgine's signature is classified as a qualified electronic signature, signifying its compliance with the requirements of an eIDAS TSP. Having a qualified electronic signature means that the TSP provides the signing key, which complies with the measures set forward in eIDAS.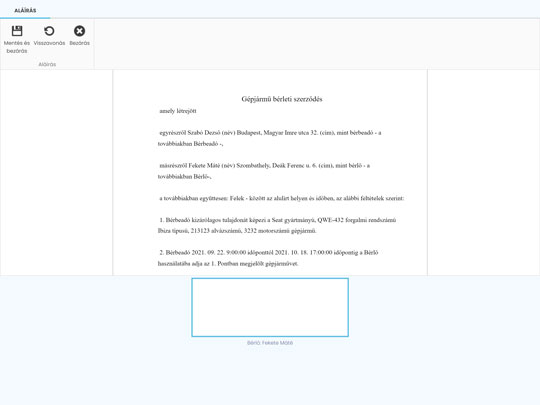 This new improvement incorporates an embedded timestamp which aims to achieve the same goal as a "paper based" time stamp, i.e. establishing that a document has been established before or at a specific date and time. One notable advantage of this enhancement is the ability to detect any modifications made to a signed document after its initial completion. When such changes occur, PDF readers will promptly alert users, indicating that modifications have been made subsequent to the document's signing. This capability significantly reduces the likelihood of disputes arising over the authenticity and integrity of the signatures.
By implementing these improvements, our signature system not only eliminates the needfor physical paperwork, but it also ensures a high level of security and authentication, and has evidentiary value in court. The new signing system streamlines processes, increases efficiency, and promotes a more seamless, reliable and secure experience for all users of Rentgine.
All in all, when digital and electronic signatures are implemented accurately, they offer a strong level of security and authentication, rendering them legally binding and enforceable. This removes the necessity for physical documents and reduces the likelihood of any disagreements arising concerning the legitimacy of the signatures. Rentgine has improved its electronic signature system by implementing the eIDAS framework and collaborating with an external service provider. These enhancements have increased the credibility and reliability of our signatures, ensuring document integrity through qualified signatures and embedded timestamps.
We remain committed to further advancements in our electronic signature system to meet the evolving needs of our users.
Check out our subscription plans and find the most suitable offer for your car rental business.