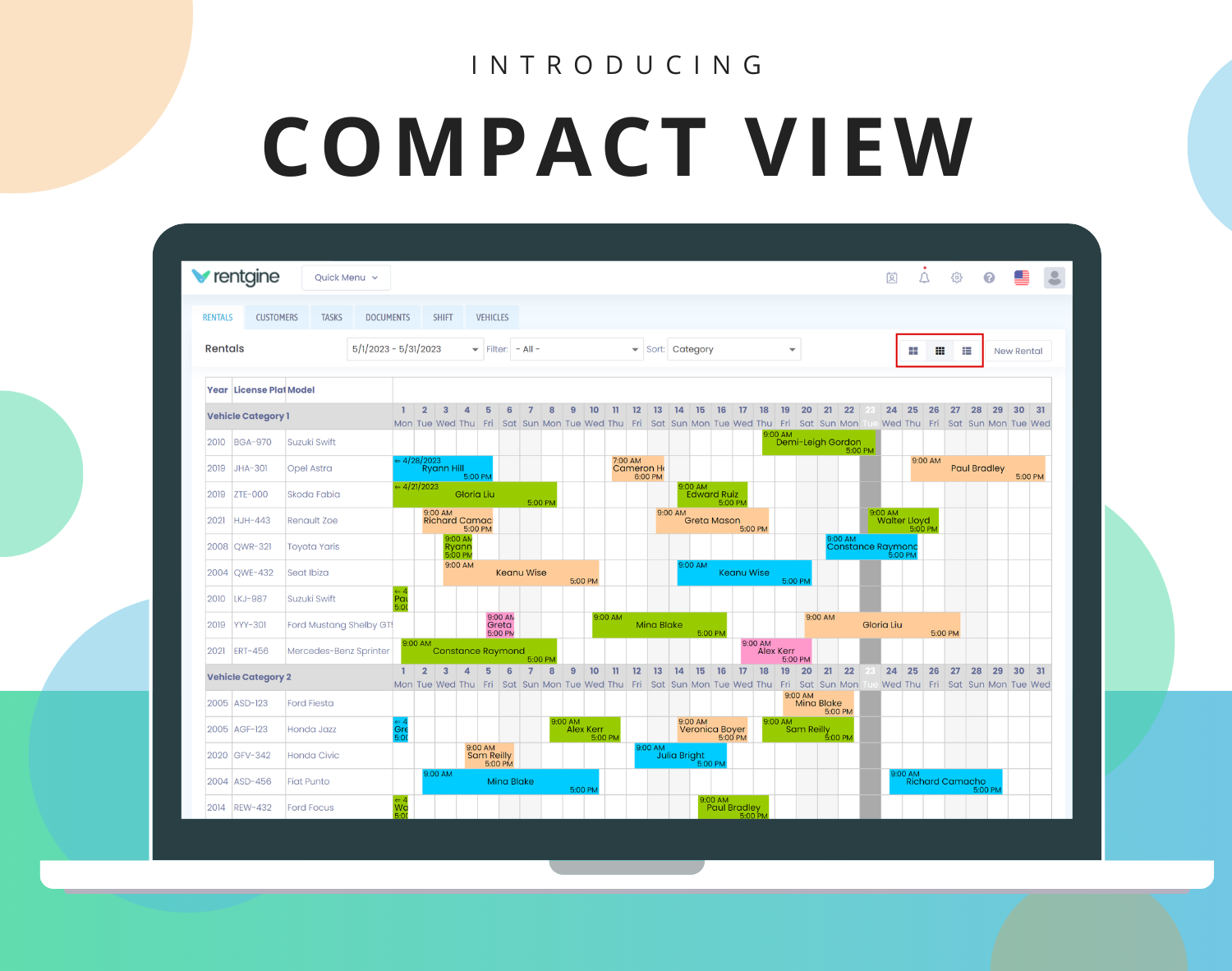 Tuesday, May 30, 2023
Introducing Compact View for Overseeing Several Rentals at a Glance
Our team of software developers has created a new view in Rentgine which allows users to oversee up to three months of rentals in the calendar. The new compact view further improves the user-friendly interface and consequently aids the daily operations of car rental companies.
What's new?
Although Rentgine's system was designed mainly to support short-term rentals, we would like to offer a solution for businesses that also have to oversee up to three months of rentals as well. By using the new compact view, car rental businesses can navigate through their rented-out vehicles more efficiently. In addition to this new view, users can now see comments added to the rentals in the calendar as well. The comments are displayed in a popup, providing a convenient way to access important information associated with each rental.
Why is the new feature useful?
The compact view provides a comprehensive overview of rental activity, making it easier to identify availability and track upcoming returns. With the compact view, users can gain a clear understanding of the rental status over an extended period. Whether it's monitoring reservations for a fleet of cars or planning for peak seasons, this feature empowers car rental companies to stay organized and optimize their operations.
Furthermore, the addition of comments to the rentals in the calendar enhances communication and collaboration within the Rentgine platform. Notes or instructions to specific rental entries are clearly displayed in the calendar, ensuring important information is easily accessible to all team members. The comments are conveniently displayed in a tooltip, eliminating the need to navigate away from the calendar view.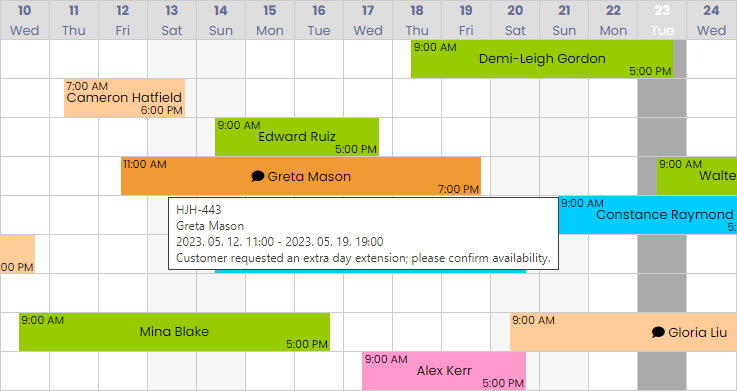 This added level of transparency and functionality further solidifies Rentgine as a reliable solution for car rental businesses, catering to their diverse needs and facilitating smoother operations. 
In summary, the new feature offers a comprehensive overview of multiple rentals over an extended period, facilitates efficient navigation through rented vehicles, and enhances communication through the inclusion of comments in the calendar. With this powerful feature, Rentgine continues to support car rental companies with innovative solutions to optimize their daily activities and deliver exceptional customer service.