This function can be accessed from a variety of locations: from the buttons at the top of the rental's details page, from the calendar or list view, or from the context menu that appears when you click on a rental in the tasks list.

Here you can enter the following information: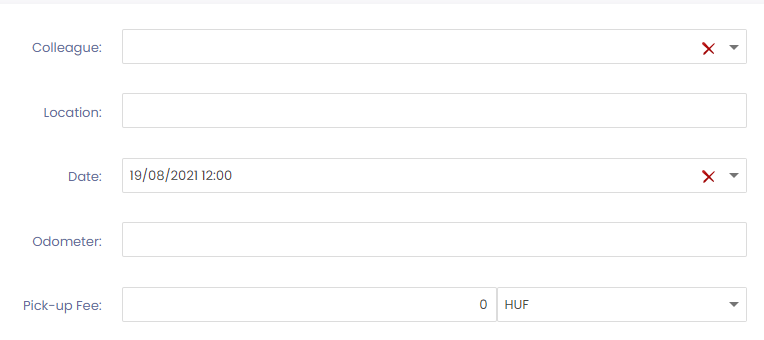 Hands over and returns: the activity is automatically added to the selected colleague's daily tasks as a to-do.
Where to and from: you can also specify a location if required.
Date: we can change the date and time.
Odometer: you can enter the current odometer reading of the vehicle. The system hereafter uses the entered value for the further calculations. On return, if the rented vehicle has overrun its allowed mileage, the system will inform you here how much overrun has taken place.




Inspection questions: if you have specified a set of inspection questions for a vehicle or a vehicle accessory, you can check the questions and possible answers here. You can select a checklist of questions on the vehicle and accessory data sheet, add add new ones and modify existing ones on the settings page.

Damage: you can highlight the location of any damage of the vehicle in the illustration and in the text box below you can enter a detailed description of the damage. This figure can also be inserted into documents. A new illustration can be uploaded on the vehicle data sheet.
Photos: you can upload photos and, in the case you are using a mobile device, you can take photos with the device's camera, which will be uploaded immediately. These images are stored for 60 days from the date of the return, then deleted permanently.